About us
We will multiply your vision by a thousand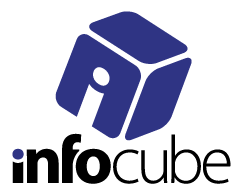 Every company that presents its offer in the area of industry has a certain position on the market, an assortment of products or services, a company identity, and one or more brands. The people working in these companies have certain expectations and vision of their offer. Your expectations and vision have no value until they are confronted by the customer. It is only at the moment when the customer encounters the presentation of your company and its offer that your vision can turn to reality, your experience may bloom, and it can be confirmed that your estimate was correct and the reaction of the market is favourable.

We at Infocube publishing will multiply your expectations and vision by a thousand, and we will hand them over to the right hands at the right time. We offer you our magazines as a means for presenting your products and services, for building our position on the market, and for the development of your brand.
In order for your presentation to be truly effective, we have committed ourselves from the beginning to issue purely technically-oriented magazines. This is then a premise which is one-hundred-percent focused on your target groups. Each magazine has its own database of addressees which has been originally created by us. We provide our customers with exceptional magazines, which is reflected in the quality polygraphic design of the printing, packaging, structure and characteristic layout of each issue. As the necessary minimum for the relay of your presentation to addressees, we have decided to use quality coated paper.
After years of the successful publishing of professional and industrial magazines we can offer five titles from an entire line of publication. However, we would like to offer you something more; our experience, knowledge of the market and our partnership!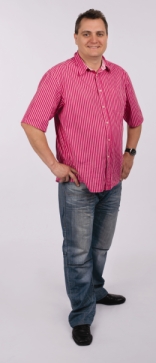 Jiří Klusáček
Editor-in-chief of the Publishing House